For family and friends who will be joining Judy and me for our 50th wedding anniversary at Landmark Vineyards in Kenwood, CA June 4, I will be posting information about where to go, what to do, where to eat and where to stay in the area.  Much of this is already available on our anniversary site www.tinyurl.com/John-Judy. But it is much easier to add new information for specific places and events here.  So keep coming back for new information.
Send me any questions in the comments section below.
Guess Who is Catering our 50th at Landmark?
Sondra Bernstein is a food icon-ess in Sonoma.  Originally from the Philadelphia (the Restaurant School in center city), she has made quite a name for herself in wine country with her Fig restaurants, Figrig truck  and fig cookbooks. Her company will be catering our 50th.  Read all about her in Sonoma Magazine
Casual Lunch at VJB
I will start with a recommendation on a nearby winery for good, casual Italian food and interesting Italia varietals.  It is close to Casa Bella and practically around the corner from the site of our anniversary celebration – and we are members! We are particularly fond of their fried peppers, margarita pizza and pulled pork sandwich. Visit VJB Winery and Cucina.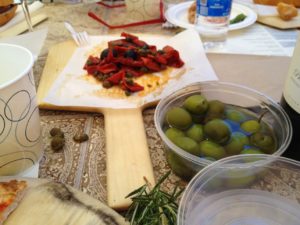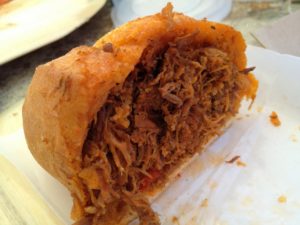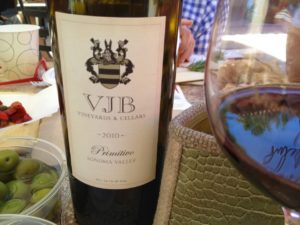 Wine Touring  Northern Sonoma  Dry Creek and Russian River
Heading up Rt. 12 past the town of Sonoma, drive toward the quaint little town of Glen Ellen, where, if you are a literature buff, you can find the remains Jack London's Wolf House or head off a side road (Bennett Valley Road) toward Matanzas Creek where you can taste their lavender-rich sauvignon blanc. Continuing north, visit the town Healdsburg and wineries like Lambert Bridge, Pezzi King, Seghesio, and the beautiful Ferrari Carano. If you head west toward the Russian River, visit Hop Kiln (recently purchased by Landmark), Korbel Champagne, and Martinelli. Their Jackass Hill is one of the best zins in CA – if you can find it or get me to share one of my bottles.
Helpful Hint: Buy one-day wine pass to offset cost of tastings here: http://www.wineroad.com/
Sonoma Magazine Article
I found a particulary good article in Sonoma Magazine that that lists Sonoma Wineries worth visiting that are around the Glenn Ellen and Kenwood area where most of you will be staying.
Wineries Closer to Kenwood and Glenn Ellen
Some of the places mentioned above will take you a little further afield than the ones I list below.  All of these are very short drives from those two towns, and in some cases are next to each other. Very close to the Jack London Lodge in Glenn Ellen is the Benziger Family Winery which boasts a lovely hilltop park and tram tours of the estate. In the town of Glenn Ellen itself there are tasting rooms for Kivelstadt, Korbin Kameron, Luarel Glenn, Talisman and Eric Ross.  Off the main drag you will want to get a resrvation at MacCloed Vineyard a small family run winerey which conducts only one or two tours a day, and be sure to drop into the small production winery run by the very personable aussie, Chris Loxton at Loxton Vienyards. Bought  three bottles of their NV Shiraz @ $18 and '13 Port @ $28.
Here is map of Glen Ellen showing just how easy it is to get around by foot or short car ride.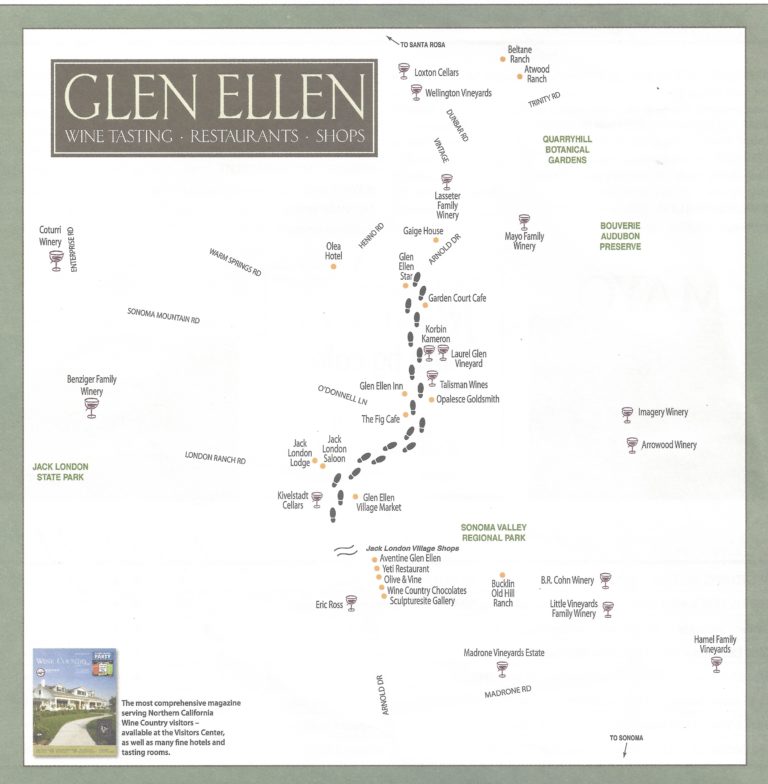 Don't worry about picnic items, groceries, spirits or beer,  You can find whatever you need at the Glen Ellen Village Market, 13751 Arnold Dr, Glen Ellen, CA 95442
Traveling northwest towards Kenwood, you will probaly enjoy visiting the "castle" at Ledson Winery, and if you ove zinfandel, St Francis Winery right down the road  (I will mention a few other for zin lovers). In additional to some very special zins (particularly My Father's) they also make a first rate Merlot.  If you plan on being here for more than a day or two, make plans now to enjoy the magificnt wine and food pairing at St. Francis. It's $68 for non-members and $57 for members. Seatings are Thursday-Monday, (11am, 1pm & 3pm) and they are closed Tuesday & Wednesday. Book well in advance to assure you get a spot for the best tasting in Sonoma.
Since I mentioned zinfandel earlier, I want to highlight two wieneries that feature big zins – cherry bombs.  The first is the all natural, dry farmed wines of Coturri Winery above Glenn Ellen in an area known as Valley of the Moon.  Ironically, I have never visited their cellars but I was intoduced ti their wines prbably 20 years ago during a stay at The Glenn Ellen Inn.  I subsequently bough a whole case at Cherry Hill Liquor (which was corked, but thats a story for another day).  You must make reservations in advance tony@coturriwinery.com.
The other is St Annes's Crossing, close to Landmark in Kenwood. This is a very small production winerey so their best varietals – especially the estate bottled ones – go fast – a quick look at their site shows just how many are SOLD OUT.  We are particualry fond of Black Oak Zinfandel, but some of their wines go for as much as $150 – a little too rich for my pocket.
So You want to Go to Church – as in Roman Catholic?
For relatives looking to attend mass on Sunday, Star of the Valley Catholic Church is less than 10 minutes from Kenwood and celebrates mass at 9:00 and 10:30 A.M.
Star of the Valley
545 White Oak Drive
Santa Rosa, CA 95409
707-539-6262
Directions
Restaurant Reviews
Glen  Ellen Star.  If you like food prepared in a wood oven then you will love this tiny retaurant in Glenn Ellen.  Its so small that on weekends the hostess station is on the street! Very small menu, heavy on roasted vegatables, pizza and soups.  The entrees consist of one steak, one fish, one lamb, and one chicken dish.  The vegatables are delish – especially cauliflower and brussel sprouts.  The pizza was good but not the best we ever had, but the roasted Bronzino with meyer lemon and sauce "romesco" was outstanding.  Be sure to make a reservation.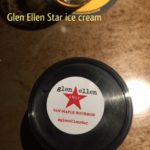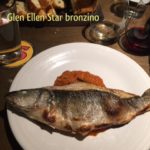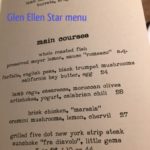 Cafe Citti. If it's basic Italian food you crave, this little cafe right on Sonoma Highway in Kenwood is the place to go for lunch or dinner. You order at a counter and they bring it to your table, inside or out.  Nothing fancy here. Stick with the Italian pasta dishes and pizzas.
Russian River 
The AVA designation Russian River is a loose one comprising the area west of 101 and the Healdsburg area. If you love zinfandel, then stop at Mazzocco http://www.mazzocco.com/If you want to visit a lovely winery with good bubbly and pinot, visit J Vineyards  https://www.jwine.com/Visit-Us
If you want a lovely tasting experience (other than than St. Francis) make a reservation at  Lynmar Estates Winery for great food, chardonnays, pinots and their lovely herb/flower garden https://lynmarestate.com/
I believe you would also enjoy visiting Benovia and/or McCrostie for good pinots and chardonnays.  http://macrostiewinery.com/ http://www.benoviawinery.com/
You might also want to go by Hop Kiln, which is now owned by Landmark (6050 Westside Rd, Healdsburg, CA 95448).   Architecturally very interesting and one of the 1st wineries we visited when we explored wine country over 20 years ago. Tell them you will be attending our anniversary at Landmark and maybe they will comp a tasting.