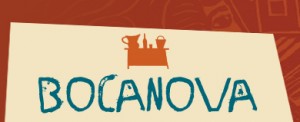 How nice a Father's Day when your only daughter takes her only father to brunch at a well-regarded Latin American eatery in Oakland. Beautiful day, good food, great companion. We arrived a little early which gave us time to walk the farmer's market along the bay. I have been to the Oakland Farmers Market before, and I'd say it is one of the best ones in the bay area.
Because we wanted to sit outside facing the market and the water, we had to wait ten minutes or so before being seated. So we sidled up to the bar and enjoyed a Pisco Sour and a drink named Angel's Share, a bourbon with amaro, and Italian herbed liqueur. A little pricey at $11, but a very good drink.
The food service personnel, including the bartender, could not have been more accommodating. They were all up-beat and friendly. The brunch menu is fairly limited, and is heavy on egg-taco-like dishes. I was about to settle for the baked huevos rancheros when our waitress mentioned their special of the day … a soft-shelled crab sandwich with bacon, avocado and tomato. Who needs huevos? My decision was pre-ordained. My daughter tried the Huarache, basically a Mexican pizza with veggies and eggs … very good.
For dessert we split the warm chocolate croissant bread pudding with chocolate ice cream …. yummm! I will return to with Judy next time and leave enough time walk the farmers market and visit my favorite roastery nearby, Blue Bottle.
Bocanova, Jack London Square, 55 Webster Street, Oakland, CA, 510-444-1233.